Months ago, a substantial Pokemon Sword and Shield leak hit 4chan, revealing a ton of new details about the upcoming games. While the leak wasn't taken super seriously at the time it was posted, much of the information in it has since been corroborated by official announcements. At this point, nearly everything in the leak has been proven true, so it's safe to say that the rest of the leak is real as well.
One piece of information in the Pokemon Sword and Shield leak that has yet to be proven is the existence of Sirfetch'd, a new form of Farfetch'd. However, a new image appears to be teasing Sirfetch'd for the first time in an official capacity. The image is appearing on the official Pokemon website, and it shows a pixelated creature that is somewhat reminiscent of Missingno from the original Pokemon games.
RELATED: Pokemon Sword and Shield Anime Art Shows New Starters
Flipping the image on the side makes it look like a duck-like Pokemon armed with a "sword" and "shield." It certainly seems like the leaked Farfetch'd evolution, and while we can't say with 100% certainty that this is in fact Sirfetch'd, it would be very surprising if it wasn't.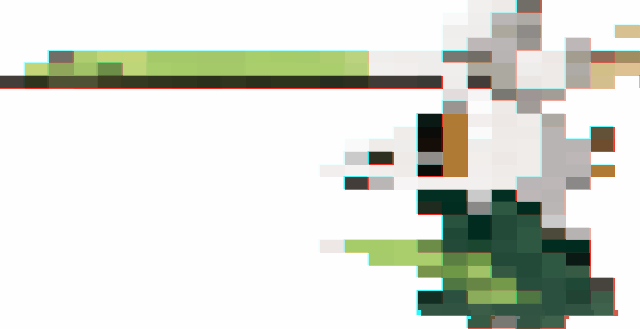 Now that The Pokemon Company seems to be actively teasing Farfetch'd's new Sirfetch'd form, the question remains what exactly Sirfetch'd is. It's possible that Sirfetch'd is a new evolution for Farfetch'd as previously believed, or it could also be the Galarian form of the Pokemon. However, the latter seems somewhat suspect, especially since other Galarian Pokemon keep their name from other regions.
The most likely scenario is that Sirfetch'd is the evolved form of Farfetch'd as previously reported. It should be noted that there is actually precedent for Pokemon Sword and Shield to feature an new evolution for an older-gen Pokemon, as the developers have already revealed Obstagoon as the new evolved form of Zigzagoon and Linoone.
Luckily, speculation about Sirfetch'd should be put to rest sooner rather than later. Now that Nintendo is officially teasing the Pokemon and the games are set to launch in just a couple of months, fans can expect a full reveal at some point in the near future.
Pokemon Sword and Shield will launch on November 15, exclusively for the Nintendo Switch.
MORE: Pokemon Sword and Shield: All Editions and Pre-Order Bonuses
Source: Comicbook
Terminally Ill Borderlands 3 Superfan Spends Final Days Playing Sequel