Horizon: Zero Dawn was showered with praise for its gripping narrative and its engaging gameplay when it launched in February, but its eye-catching graphics also wowed players. Now, we can see how the game achieves its amazing visuals.
A GIF posted on Reddit earlier today demonstrates how the game only streams in whatever environmental architecture would be visible to the player. A camera pan sees terrain enter and exit the scene depending on whether it's needed at any given time.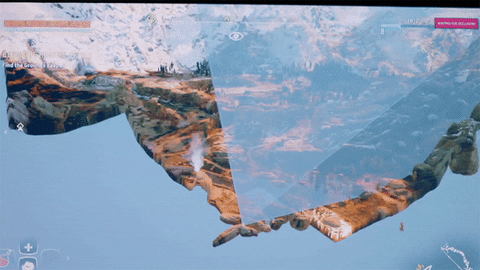 A game like Horizon: Zero Dawn needs to use system resources wisely in order to deliver jaw-dropping graphics. It's inefficient to keep all elements of the landscape in the scene when they're not required, so this system automatically determines which bits and pieces stay, and which ones go.
Many games use techniques like this one, but we don't often get to see behind the curtain in this way. Anyone interested in finding out more about what's actually going on should check out this comment posted to the Reddit submission, which adds some informative background to what we're seeing.
Horizon: Zero Dawn certainly garnered a lot of attention for its visuals — and that's put a target on its back. Just a few days ago, Naughty Dog's Neil Druckmann revealed that his team is looking to make sure that The Last of Us 2 is able to outdo the futuristic adventure's graphics.
Horizon: Zero Dawn is available now for the PlayStation 4.
Source: Reddit
Gearbox Reveals Godfall for PlayStation 5